Our Team
Our team helps families stay together by offering daytime health monitoring, therapeutic services, resources and support to adults managing Alzheimer's disease, Parkinson's disease, and other chronic health conditions. Together, we provide essential assistance, supervision, and the encouragement our participants need to increase their independence and social engagement with others.
We are proud to offer a program rich in cultural diversity reflective in our activity calendar, décor, personalized care plans, and languages spoken at the Center. Our program encompasses everything concerned with the participant. The care plan is unique and comprehensive, including consideration of medical needs, abilities, interests and individual quality of life goals.
Together, we partner with families to help identify positive long term care solutions that meet the each family's unique needs. We offer supportive services and respite to our caregivers while their loved one is safely cared for in our program.
With our welcoming and dedicated staff, diverse programming and Person-Centered approach, we stand out as a trusted resource and expert provider in Orange County.
I love working at Irvine Adult Day Health Services because…..
"The staff are so amazing and supportive not only of the participants, but of each other as well." - Michaelann
"I am blessed to work with a group of amazing, skilled, talented, and loving people whom share my passion of serving seniors." - Hollis
"The genuine love and care the staff have for their jobs and the people we serve." - Jill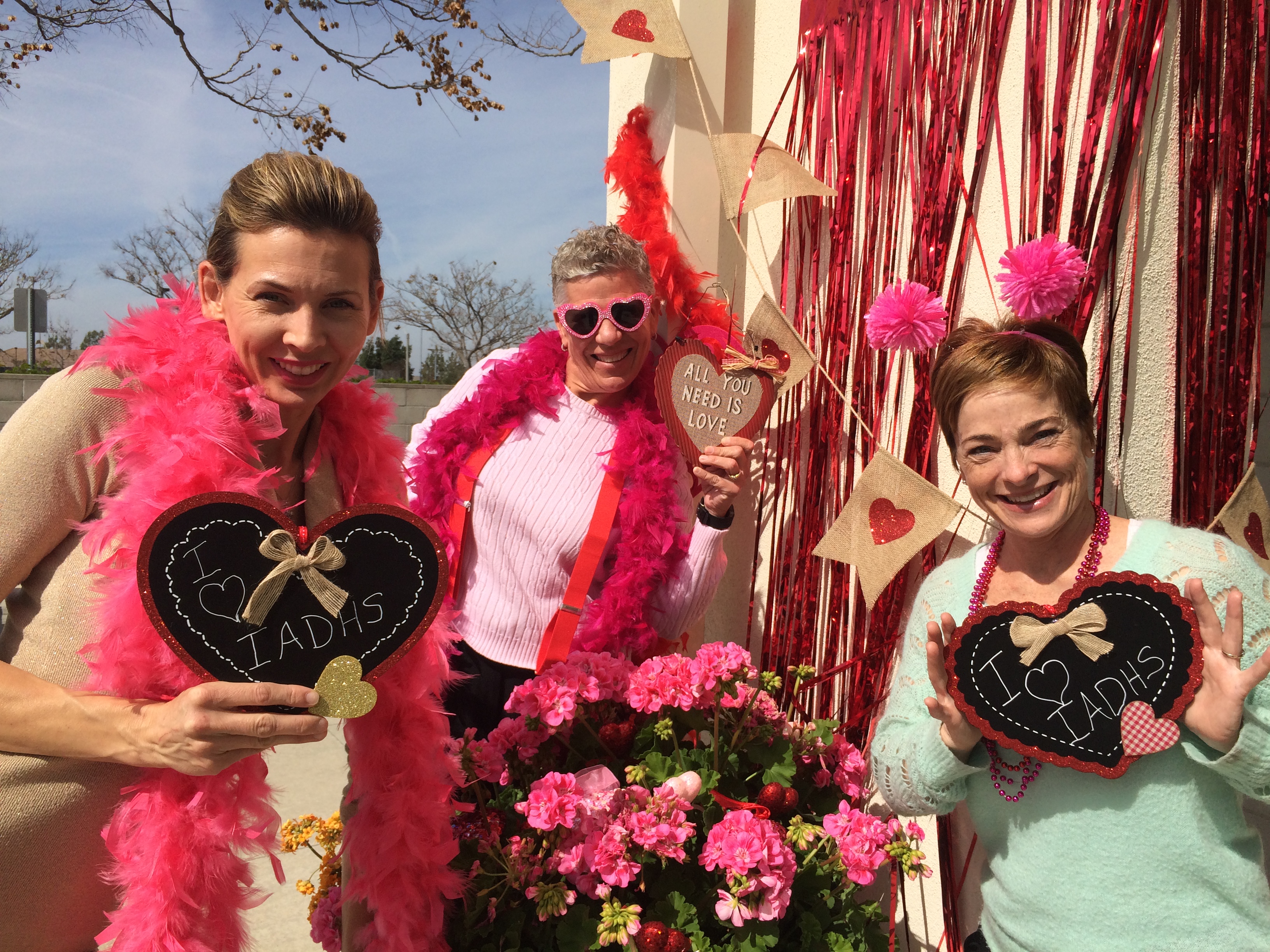 pictured from left to right: Hollis, Jill, and Michaelann





Administration:

Kimberly Beeson
Executive Director

Hollis Parmely, MSG, CGCM
Program Director


Clinical Team:

Medical Director
Mercedes Tomioka, M.D.
Hoag Medical Group
A member of the St. Joseph Hoag Health alliance

Nursing Department
Kali Poling, Lead Registered Nurse
Jeni Ghitea, Registered Nurse
Karen Pantle, Per Diem Registered Nurse
Angelica Escobedo, Program Aide
Yurel Medrano, Certified Nursing Assistant
Maria Olivo, Program Aide
Michaela Trampotova, Program Aide
Jasmine Willard, Certified Nursing Assistant
Pamela Willett, Certified Nursing Assistant


Social Services Department
Jill Upton, Lead Social Worker
Michaelann Cassady, Social Worker
Angela Williams, Licensed Clinical Social Worker

Therapy Department
Stacey Thomas, Physical Therapist
Sonya Hunter, Occupational Therapist
Kathleen Rapp, Speech & Language Pathologist
Raquel Abarca, Physical Therapy Aide

Activity Department
Celine De Perio
Kellie Young

Additional Clinical Consultants
Lisa Gibson, Registered Dietician
Bradley Winther, Registered Pharmacist, Med Center Pharmacy

Office/Administration
Jeanne Gilmore, Accountant
Kristin Council, Administrative Assistant
Elizabeth Castro, Receptionist/Transportation Coordinator