Irvine Adult Day Health Services (IADHS) is a vital community resource for families caring for an older or disabled loved one. We are proud of our history and ability to innovate in offering daytime social engagement opportunities, personalized health monitoring and supportive services to individuals experiencing memory loss, mobility challenges, and other chronic health conditions.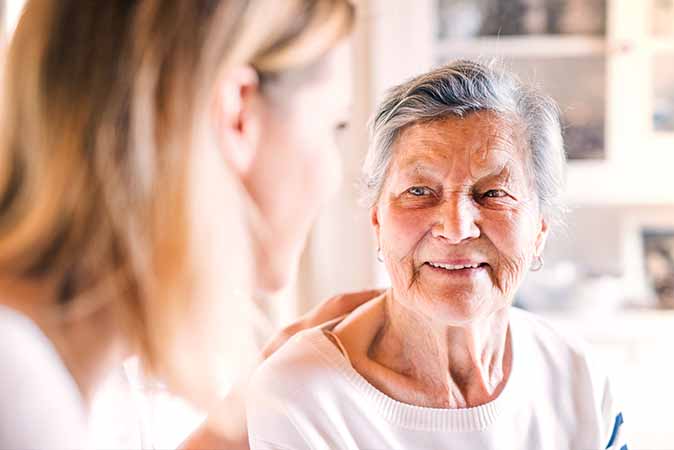 IADHS was founded in 1994 as a non-profit charitable organization in collaboration between the City of Irvine, then Irvine Medical Center, Irvine Health Foundation, Kaiser Permanente, The Irvine Company, and a visionary group of dedicated volunteer community leaders.
IADHS is housed in a 5,600 square foot wing of the Lakeview Senior Center. Establishing a joint use facility for the adult day services program and the active senior center was a visionary concept.
This is the only shared use facility in Orange County that offers a continuum of care service options that meet seniors' social, medical, and psychological needs.
Our Center is licensed to serve 60 participants per day. We support families who reside in Irvine and the broader Orange County area.
Key Aspects Of Adult Day Health Care
Irvine Adult Day Health Care (IADHS) is a specialized program designed to provide comprehensive health and social services to older adults and individuals with chronic illnesses or disabilities. It is a community-based service that offers a structured and supervised environment during daytime hours, while allowing participants to return to their homes in the evenings.
The primary goal of our program is to enhance the overall well-being and quality of life for older adults who may require some level of assistance or monitoring but wish to remain living at home. It provides a supportive setting where participants can engage in a range of activities and receive various services tailored to their individual needs.
IADHS medical oversight includes licensed healthcare professionals on staff, such as nurses, social workers, and therapists. They offer medical monitoring, medication management, and assistance with activities of daily living, such as restroom assistance, escorting, and help with ones dining experience. Health assessments, health education, and disease management programs are also provided.
IADHS programs emphasize social engagement and interaction among participants. They offer opportunities to participate in group activities, games, exercise programs, arts and crafts, and other recreational pursuits. Socialization helps combat isolation and promotes mental stimulation, emotional well-being, and a sense of belonging.
IADHS provides nutritious meals and snacks that meet the specific dietary needs of participants. Special diets, such as those for diabetes or cardiovascular conditions, can be accommodated. Nutrition education and counseling are also offered to promote healthy eating habits.
IADHS recognizes the challenges faced by family caregivers and provide respite services. Caregivers can entrust their loved ones to the Center for a designated period, allowing them to attend to personal needs, work, or simply take a break while knowing their loved one is in a safe and supportive environment.